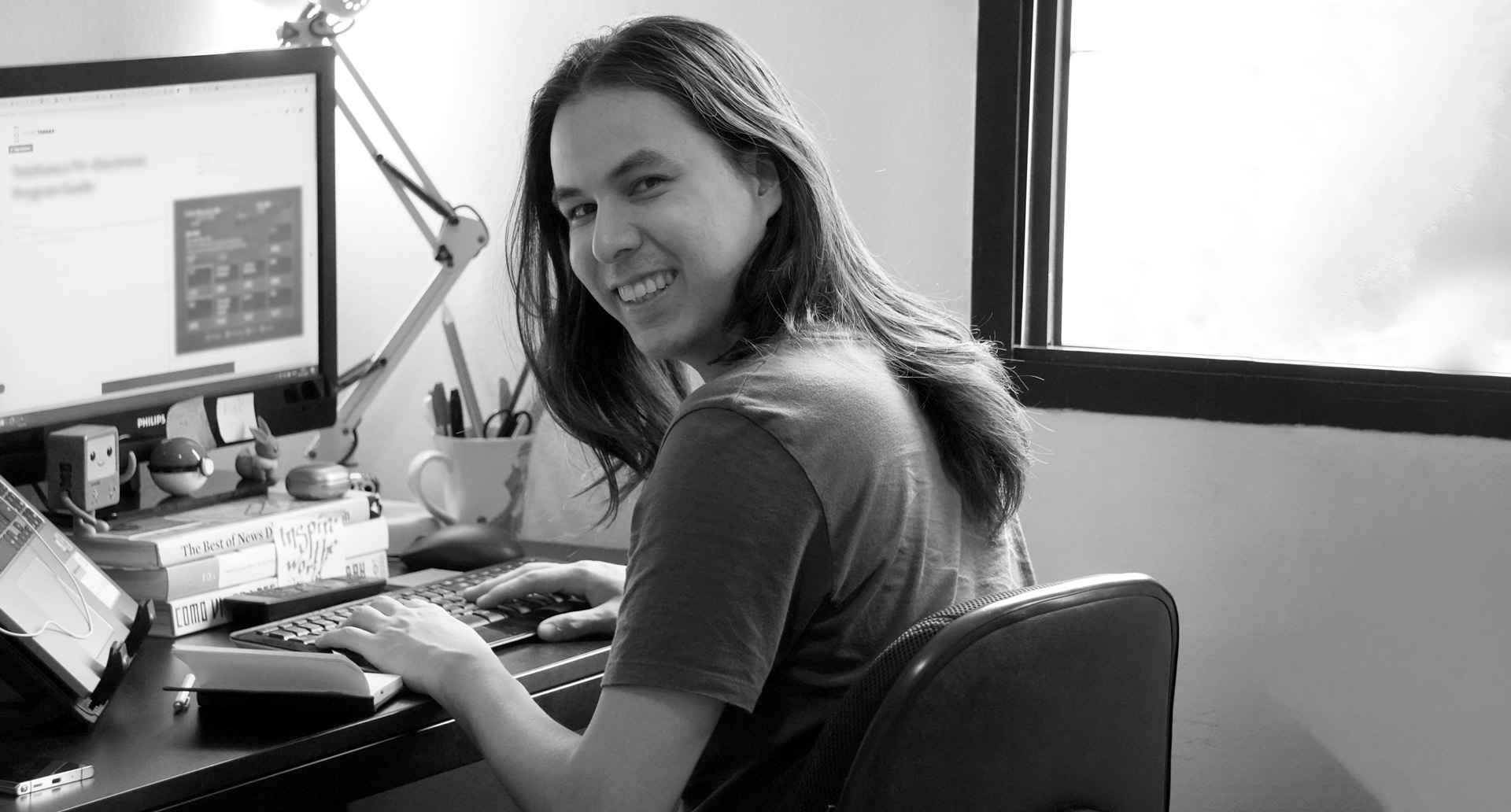 Hello! My name is 
André Tanaka
, I'm a product designer with 10+ years of experience creating and managing UX/UI, motion and visual design projects, with a keen passion for storytelling and technology. Currently I'm a Jr. Design Manager and Head of the UX Design part of Samsung Design Latin America.
I've Graduated in Design at FAU USP (Architecture and Urbanism School at University of São Paulo) and post-graduated with a MBA in Digital Technologies, Innovation and Sustainability at POLI USP (Engineering School at University of São Paulo).
Even though I've always acted as a designer, over the past years I've had the chance to engage in other disciplines and wear hats of UX Researcher, UX Writer, Design Strategist and Project Manager. 
Currently, at Samsung, I manage the UX Design team of the Latin American regional design office, being responsible for conducting end-to-end innovation and UX Design projects, from research to development.
I've worked at Globo TV as a motion designer/art director and at Caixa Econômica Federal as  software QA/tester. 

As a freelancer, I've worked for clients such as Carrefour, Telefonica, Multishow, Nickelodeon and others.
I like to write as a way of organizing my thoughts and I have several hobbies, such as cooking, playing the guitar, doodling, taking photographs and hiking (master of none, though).
Contact:
tnk.andre@gmail.com