Globo TV • Bem Estar prop and set design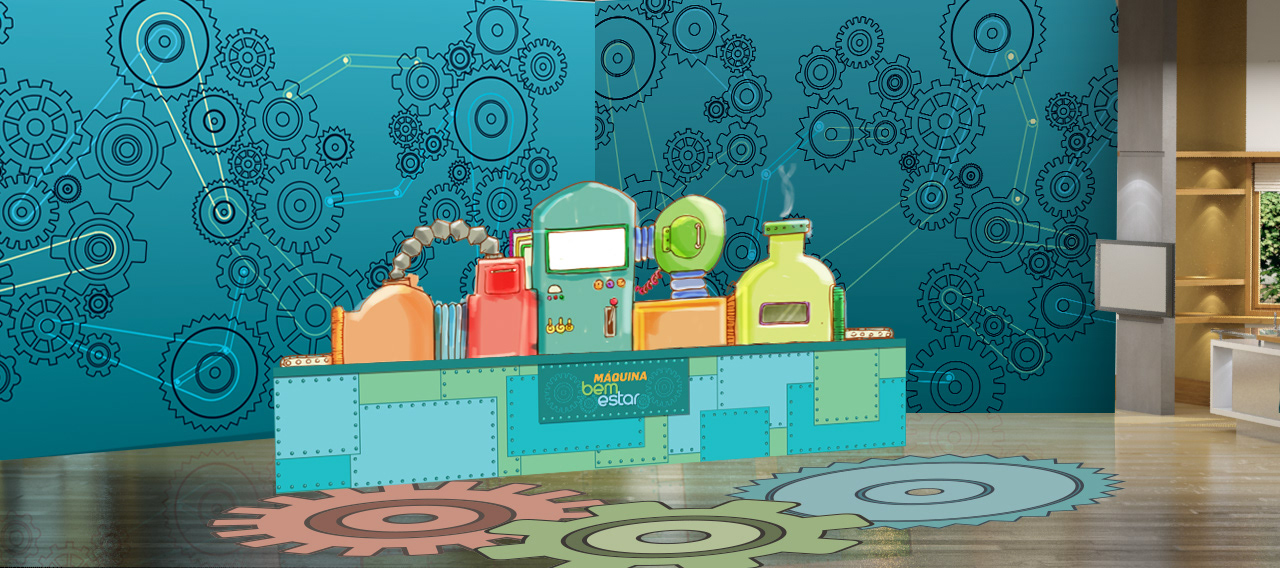 Overview
On 2014 Children Day (Brazilian holiday celebrated every Oct.12), Bem Estar, the Globo TV morning show about health and wellness, wanted to make a special episode about children eating habits, creating an exclusive set to talk about healthy trade-offs parents could do to provide healthy but "fun" food for their kids.
The concept created for this request from the show director was a "magical machine" where the nutritionists on the show would be able to put in one of the machine a boring and low on nutrients meal, and then the machine would ludically be able to analyze it and improve it, delivering on the other side the fun and healthy meal.
The concept art was created on hand drawings, the set design and motion artwork for the 32" screen was created using Adobe Illustrator and After Effects. The construction of the prop was under responsibility of the production design team and a thrid party company.