Samsung • Mobile UX Security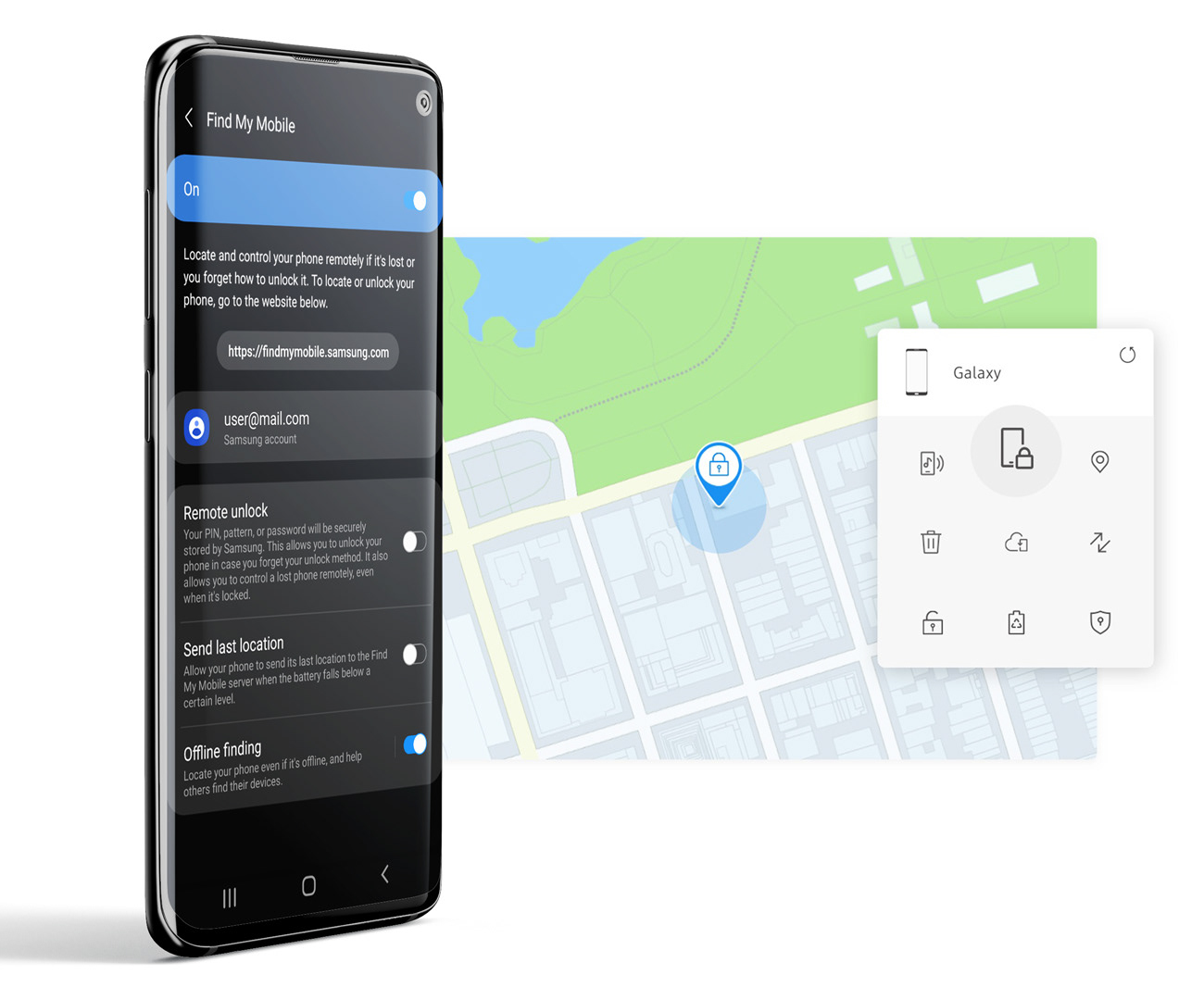 Overview
From 2019 to 2020 one of the main mobile UX topics explored by the Samsung Design Latin America team was security. Smartphone theft and robbery is unfortunately common in Latin America, so over many different projects our UX Design team has aimed to understand the local users daily journey and behaviors in order to help users have some peace of mind and feel safer while using their smartphones, focusing not only in data security, but also in their personal safety.
The research covered Brazil and Mexico using quantitative methodologies (online questionnaire) and qualitative methodologies (in-depth interviews). Based on the local insights found, many UX feature concepts were designed and a few of them have been applied to the Samsung OneUI globally, being:
• Power-off lock
• Offline finding
• Security settings tag search
• Bixby Routines - Hear notifications aloud
On this project, the features below were created from research to concept level (Basic UI/GUI Guidelines). The final development of the commercialized version was handed over to Samsung Mobile UX team in HQ.