Telefonica TV • Electronic Program Guide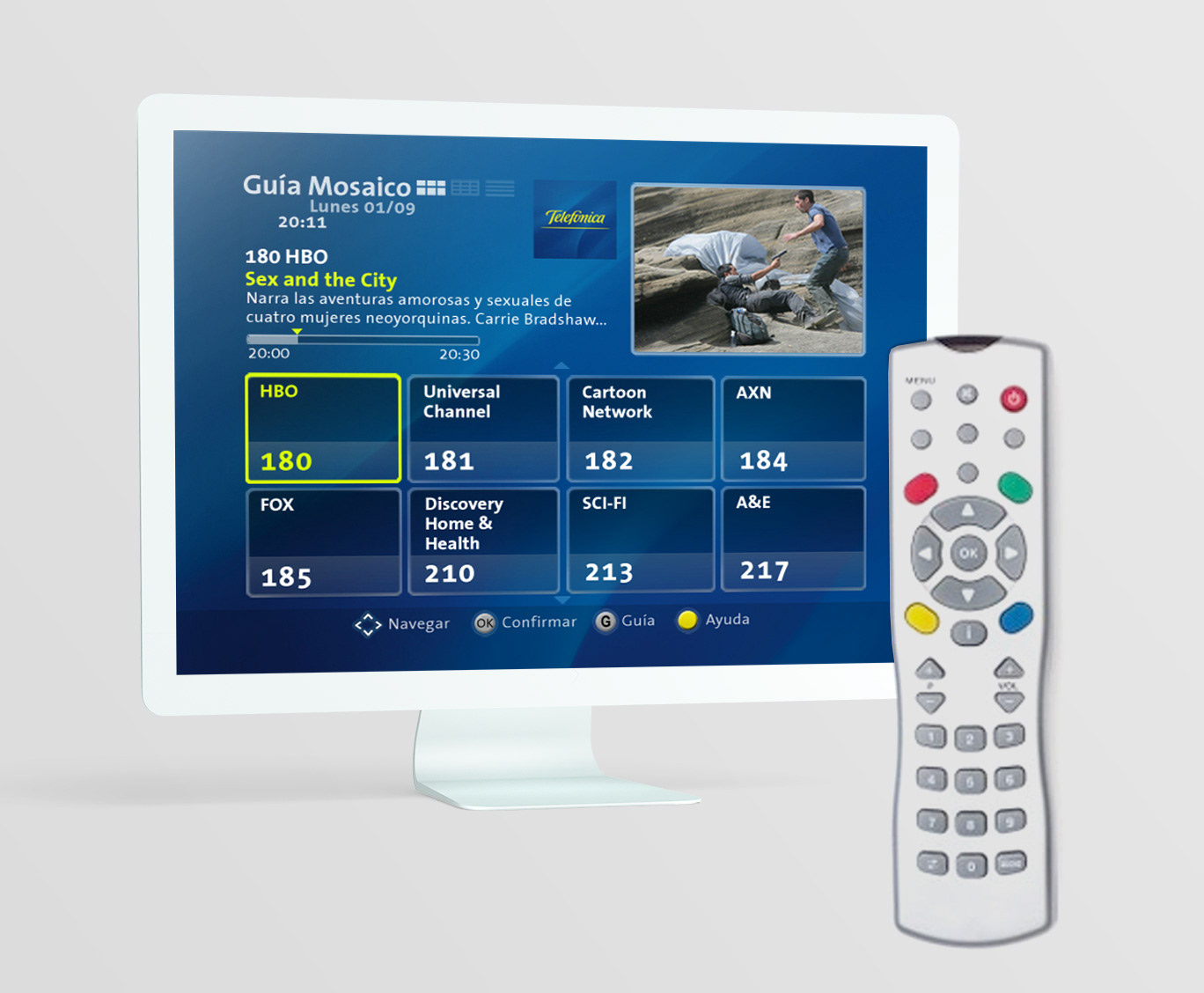 Overview
Tupi design studio was hired by Telefonica for a design consultancy to redesign their EPG for a new generation of set top boxes.
The design and development teams for the final commercialized product were internal to Telefonica, so the role for Tupi was to create all the UX and UI guidelines and handover the assets to Telefonica as a recommendation for development.
Back in 2010, an era pre on-demand streaming services, the electronic program guides were the main human-computer interaction interfaces for TV content, but set top boxes had a very limited processing power, so the whole navigation and visual elements needed to be planned around the graphic constraints of the available technology and the usability constraints of using the remote control as the main navigation tool for the user.